Some of the best study spots in Marin are closer to home than we realize
Finals are coming and here are some ideas for where you can hit the books!
With many of us awaiting finals with increasing dread, finding a study spot that maximizes productivity while still being fun has never been more important. For some people, working in a bedroom or their own house just doesn't do the trick, and outside spots work better to get work done. There are many different spots all across the Bay Area and even on our own campus that are great options and are common spots for San Domenico students to put their heads down and crank out work.
Pink Owl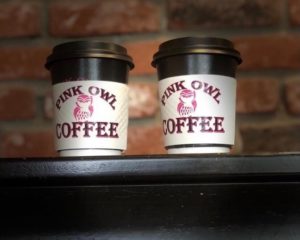 Pink Owl is a cozy coffee shop that is frequented by many SD students due to the proximity. There's a location on 4th Street and 2nd Street in San Rafael that are the most common and a location in Petaluma. The store has a variety of seating options and each one of their locations has couches that are the most popular option for many students. Pink Owl has plenty of food options- mainly breakfast with items like breakfast sandwiches, muffins, and bagels. The coffee is very good according to many SD students and prices are fairly typical for locations in Marin. Jazz music creates a fun atmosphere and with its peaceful lighting, the ambiance at Pink Owl is unmatched. The only downside at this study spot is that it closes fairly early at four, so Pink Owl is more suited to a lunch or morning study, especially with the variety of breakfast items. With locations close to SD and an overall great study atmosphere, it's no wonder Pink Owl Coffee is a go-to study spot for many SD students. 
Longway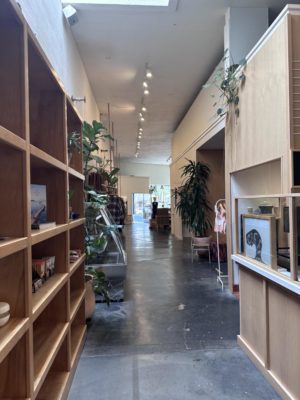 Longway is a hidden gem in downtown San Anselmo, located next to Barton's Bagels. Longway itself is a clothing store that's fairly expensive but at the back of the store, an oasis of fragrant coffee beans awaits. The seating isn't incredibly comfortable with mostly wooden stools and benches, but there's outdoor seating close by and a chill atmosphere perfect for studying. What Longway lacks in seating, it makes up for with amazing coffee and food, although it is slightly more expensive than other nearby coffee shops. Longway has doughnuts on Saturday and Sundays and students can easily get bagels from Barton's next door. With a gorgeous store, laid-back workers, and an overall great atmosphere, Longway is a cozy alcove to get work done with the promise of good food.
Strawberry Village Shopping Center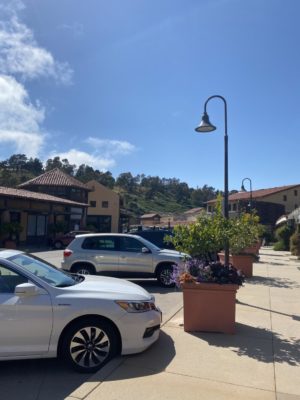 Despite being fairly far from San Domenico, Strawberry Village is home to several drink and food locations perfect for studying. Despite being a mall, it's fairly sleepy, and if you go in the morning or late afternoon, you'll have seating options at nearly any place. The most popular spots there are Starbucks and Aloh-O, a poke and boba place frequented by many teenagers. Starbucks is well-known as a popular study spot with a lot of room, outlets available, and, of course, great drinks and snacks. Aloh-O has great boba that's easily customizable and a variety of snacks as well, alongside poke if you're looking for something more solid. There's limited seating in the store itself that's reserved mostly for those waiting for drinks, but you can easily take your items to sit next door at Starbucks. There are also plenty of food options nearby, whether it's pizza, burritos or Thai, and a Safeway next to Aloh-O. As a bonus, there's a huge parking lot so you'll have no trouble finding parking! Being fairly quiet, the Strawberry Village Shopping Center is a great spot with a variety of study places and food. 
Your Local Library!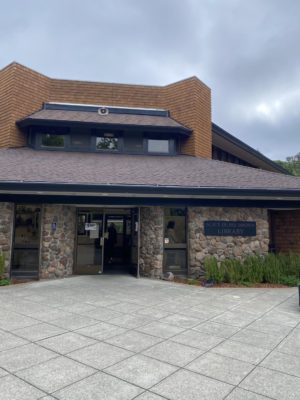 It may seem obvious, but libraries are actually overlooked as study spots fairly often in favor of coffee shops or just your own home. With an extremely quiet environment and people that will, most importantly, leave you alone, libraries are great places to put on headphones and just work without distractions. For boarders or students that want to stay on campus, the San Domenico library is also great and frequented by many students around finals time. At both SD and most likely your local library, there are private rooms for use if you'd like somewhere just to yourself without people walking around. Most of the time there are also restaurants or snack spots nearby as libraries are often downtown so you can easily take breaks to clear your head a bit. The only downside is that you're usually not allowed to bring food or drinks other than water into libraries, but working outside or just taking food breaks is a great idea if you like snacking while working. With plenty of private space and an extremely chill environment, libraries are definitely underrated for those willing to become a hermit to study and just get work done.