The Marin Farmers' Market
A sustainable way to buy quality goods and bring people together!
The Sunday sunlight warms the sky of the Marin Farmers' Market as a young local band fills the air with jazz melodies. Parents and their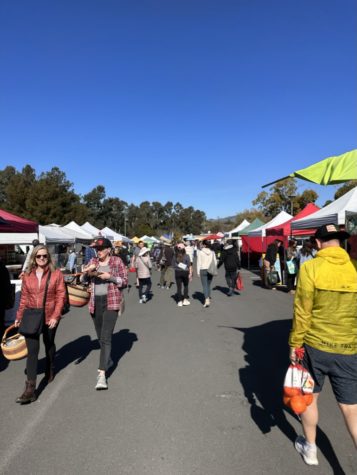 eager children weave between market-goers waiting in lines to buy local goods. The endless rows of food stands display and sell a variety of cuisines, baked goods, vegetables, fruits, and animal products in an affordable, sustainable way.
Walking down the maze of the market, each shop tells its own culinary story. From the varying languages workers exchange with their regular customers to the busy food stands, the Marin Farmers' Market welcomes and provides for all. 
This time of year, the market showcases seasonal spring goods such as oranges, apples, pears, various vegetables, tomatoes and many more delectable goods! No matter which stand you choose, the basic values go without saying:
Organic. Sustainable. Eco-Friendly.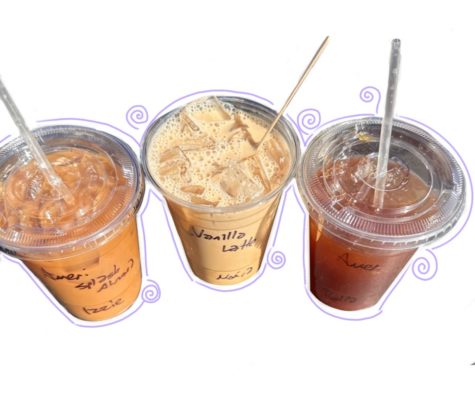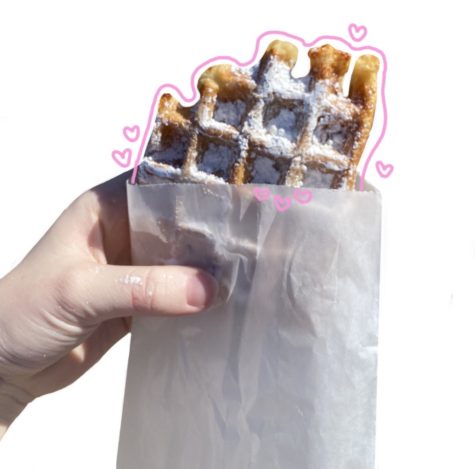 Beyond the ATM at the center of the market, Alain Dupont mans the iconic Waffle Mania truck. The sweet smell of French vanilla tempts customers' curiosity as they walk by. Children line up to get their hands on gooey, warm goodness topped with powdered sugar, nutella, or whipped cream.
For the adults, a powdered sugar waffle on the go pairs perfectly with a freshly brewed cup of joe from Zolo Coffee. In addition to theoptions of hot and iced lattes, homemade cold brew and bags of coffee beans, Zolo Coffee offers a multitude of milk substitutes and sweeteners.
If you're craving something sweet that's made with love, head on down to Waldscraft Artisan Bakery.Their most popular pastry, the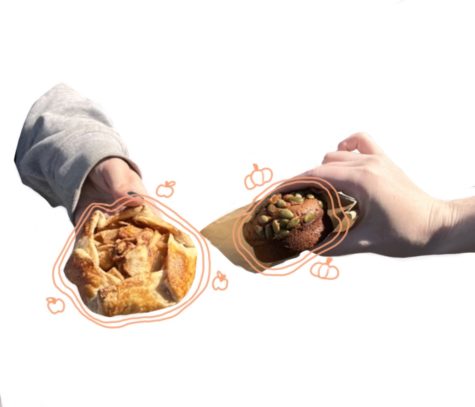 apple galette, features a light, buttery dough folded into an ornate pie crust and filled with sweet cinnamon apples. Along with the apple galette, the bakery also serves decadent carrot cake cupcakes topped generously with cream cheese frosting, pumpkin muffins sprinkled with crispy pumpkin seeds, cinnamon rolls striped with icing, classically delicious blueberry muffins and more.
Be sure to stop by Waldscraft bakery and purchase their delicious goods to munch on as you explore the market, or to brighten your day the next morning.
Looking for a savory bite to eat? Try the onigiri: a perfect meal packed into one small bundle of rice and salmon, wrapped in a crispy nori blanket. In addition to the onigiri, Zen Musubi's most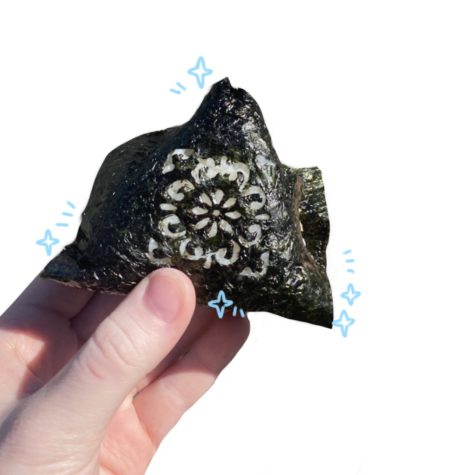 popular item is their namesake: spam musubi. Their spam musubi is another grab-and-go snack.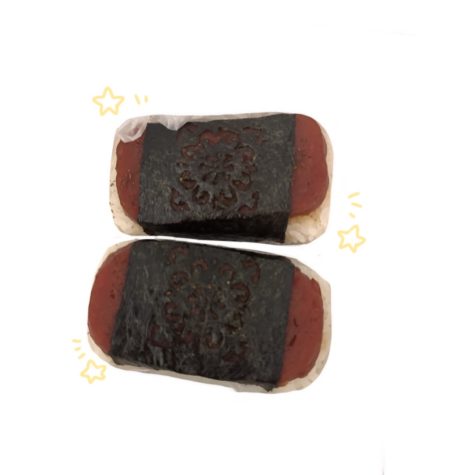 A slice of slightly fried spam with a sweet sauce lays atop a soft serving of rice, wrapped up in a band of nori seaweed. Along with making tasty food, Zen Musubi incorporates artistic cutout designs in their nori wraps.
The Marin Farmers' Market is a positively sustainable and affordable way to purchase fresh produce, delicious foods, and support local businesses. The Marin Farmers' Market is the perfect place to spend your Thursday and Sunday mornings from 8a.m. to 1p.m. While guided by our suggested stands during your next visit, be open to new possibilities and find your new favorite foods.